In the Conway School of Nursing, we give students the skills to succeed and the values to guide. Our faculty and students have a common desire to serve the Church, nation, and the profession.
We want our faculty and students to be servant leaders in our profession, and we believe in the dignity of human life. We are firmly committed to supporting one another. Our students join faculty in research projects and in clinical work involving direct patient care.
All of our students complete coursework in biomedical ethics, and all undergraduate students take classes in philosophy and theology. This background informs the kind of care our students eventually deliver to patients and their families.
We create a culture where questions and outside-the-box thinking are encouraged. We want our students to develop critical thinking skills by listening to one another and accepting ideas that aren't their own.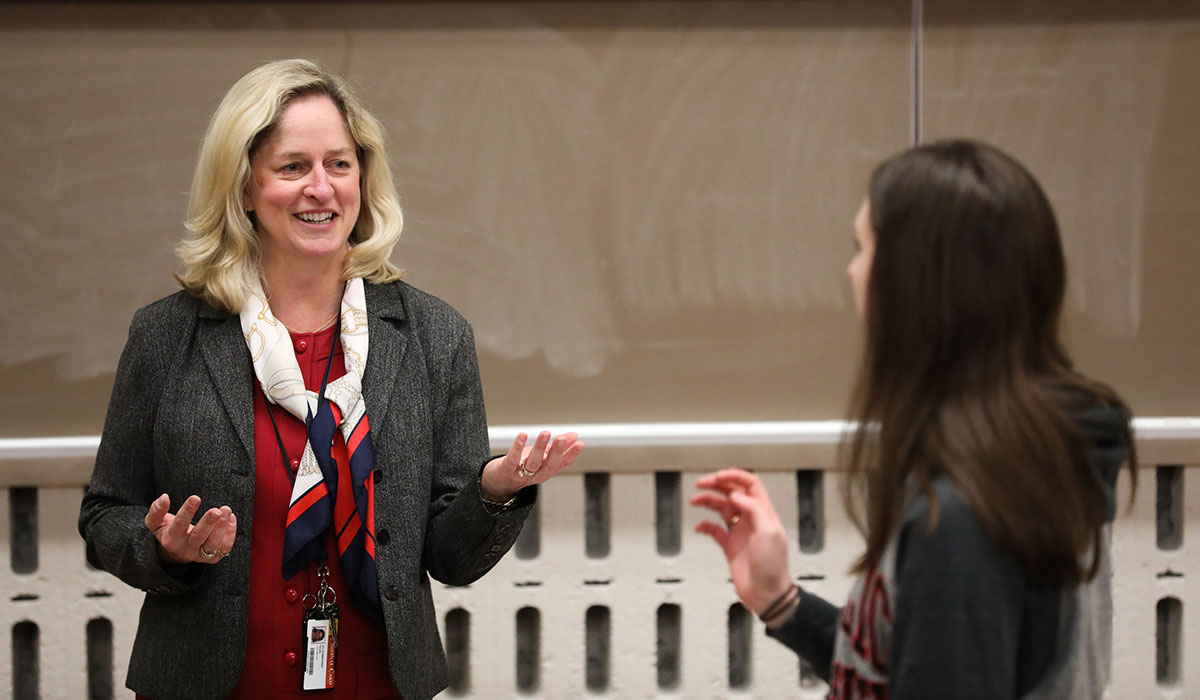 Mission
The Conway School of Nursing is strengthened by a rich heritage of Catholic teachings and Christian values.
Learn More