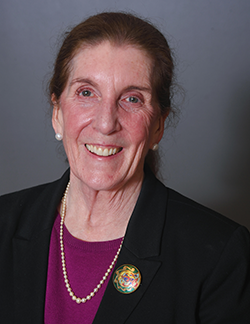 School
Conway School of Nursing
Dr. Deirdre Carolan Doerflinger is a dually certified Adult and Gerontologic Nurse Practitioner.  She currently serves as clinical assistant professor at The Catholic University of America and as project director of the Veteran Affairs Nursing Academic Partnership.

Dr. Carolan Doerflinger has taught in web based learning, face to face and in the clinical setting since 1982.  She has taught at all levels locally and internationally. Dr. Carolan Doerflinger has extensive clinical experience in long term care, acute care and urgent care.  She has served as a consultant on the American Colleges of Nursing Geriatrics Competencies for Baccalaureate Nursing Education, as a geriatrics curriculum consultant for local universities, faculty and advisory board member for Nurses Improving the Care of Health System Elders (NICHE) of the Hartford Institute.  

Her passion is providing best practice in our care of our older adults and teaching nurses these best practices.