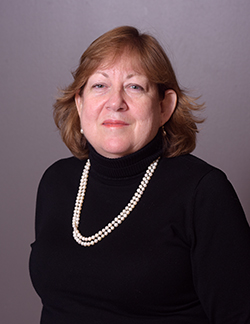 School
Conway School of Nursing
Patricia A. Connor Ballard, PhD, MSN, RN, ACNS-BC has over 40 years' experience in nursing, including at Massachusetts General Hospital (Boston) and the University of Virginia Medical Center (Charlottesville). She served 37 years in the Nurse Corps of the U.S. Navy Reserve with a terminal rank of Commander (05). She holds ANCC certification as a Clinical Nurse Specialist in Adult Health Nursing and practiced as a Medical-Surgical CNS at Lahey Clinic Medical Center (Boston), Davies Medical Center (San Francisco), and Kuakini Medical Center (Honolulu). Dr. Connor-Ballard has served in clinical and leadership positions in military hospitals in Oakland (CA), Portsmouth (VA), and Heidelberg (Germany). She is the recipient of three Naval Letters of Commendation, the Navy Achievement Medal and the National Defense Medal as well as a DoD Triservice Nursing Research grant for her historical research on nursing aboard naval hospital ships during World War II.  Dr Connor-Ballard has served in senior nursing leadership for the INOVA Health System in Falls Church, Virginia and as an Assistant Dean of Nursing (Shenandoah University). She continues to serve as a RN volunteer for the Medical Reserve Corps of the Commonwealth of Virginia, and played a significant role in the mass vaccination program during the COVID19 pandemic.
Dr. Connor-Ballard has nearly 20 years' experience in teaching nursing at the undergraduate and graduate levels.  Prior to her appointment to the full-time faculty at Conway School of Nursing in 2014, she served on the nursing faculty at the University of Hawaii-Manoa (adjunct), University of Virginia (adjunct), George Mason University (adjunct), Georgetown University, and Shenandoah University. She is a frequent guest lecturer/presenter for the School of Nursing and Midwifery at Trinity College Dublin (Ireland).
Dr. Connor-Ballard is a Nurse Historian and a member of the American Association for History in Nursing (AAHN). She is a contributing author to the seminal text on disaster nursing, Nurses on the Front Line –When Disaster Strikes 1878-2010 (Wall & Kneeling, 2011). Her chapter on the Cocoanut Grove Nightclub Fire in 1942 recreates that disaster experience and describes its resultant innovations in burn trauma care and burn prevention.  Dr. Connor Ballard has held past appointments to the Ethics Committee of the American Burn Association and to the National Oral History Committee of the Navy Nurse Corps Association (NNCA). She continues to serve as a manuscript reviewer and on the editorial advisory board for the American Journal of Nursing. She is an inducted member of Sigma Theta Tau, the International Honor Society for Nursing, and a recipient of two STT research grants.
At the Conway School of Nursing, in addition to her teaching and advising responsibilities, Dr. Connor-Ballard coordinates the Blessing of the Hands/White Coat Commitment Ceremony during which the Junior BSN students dedicate themselves to the care of others at the onset of their clinical practice in the hospital, primary care and community settings. She also coordinates the Pinning ceremony during Commencement Week in which the Senior BSN students receive their CUA Conway School of Nursing pin.
Dr. Connor-Ballard Curriculum Vitae