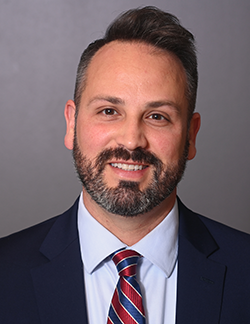 School
Conway School of Nursing
Dr. Want is a family nurse practitioner (FNP) and a clinical Assistant Professor at the Conway School of Nursing of The Catholic University of America. He is an educator, scholar, and clinician with a career shaped by the needs of clinical practice. He currently volunteers as an FNP at Mercy Health Clinic (MHC) in Gaithersburg, a free clinic for uninsured residents of Montgomery County. He also practices PRN as an FNP at MedStar Urgent Care.
For the evidence-based practice project for his Doctor of Nursing practice (DNP), Dr. Want conducted a study of primary care nurse practitioners regarding the most frequently performed and most important clinical procedural skills (CPS) to provide data to inform regional and national stakeholders regarding the current state of primary care NP CPS, and to guide standardization of primary care NP CPS curricular requirements. Dr. Want continues work on this important topic, conducting a content validity evaluation to facilitate further refinement of the Modified Primary Care Clinical Skills Survey Instrument.
Dr. Want's current scholarship addresses the broad topic of innovations in nursing education through the innovative use of immersive technologies such as extended reality (augmented and virtual reality), telehealth technology, and other technology-enabled simulation-based and experiential learning modalities. Dr. Want is also enrolled in a PhD program at Duquesne University School of Nursing, for which his research will explore moral distress in critical care nurses and its impact on patients, and how this can be incorporated into nursing education to better prepare future nurses.
Dr. Want holds a DNP and MSN-FNP, both from the Conway School of Nursing of The Catholic University of America. He completed his BSN at Messiah University.