Take your nursing career to the highest level focusing on research to improve the most critical needs of healthcare.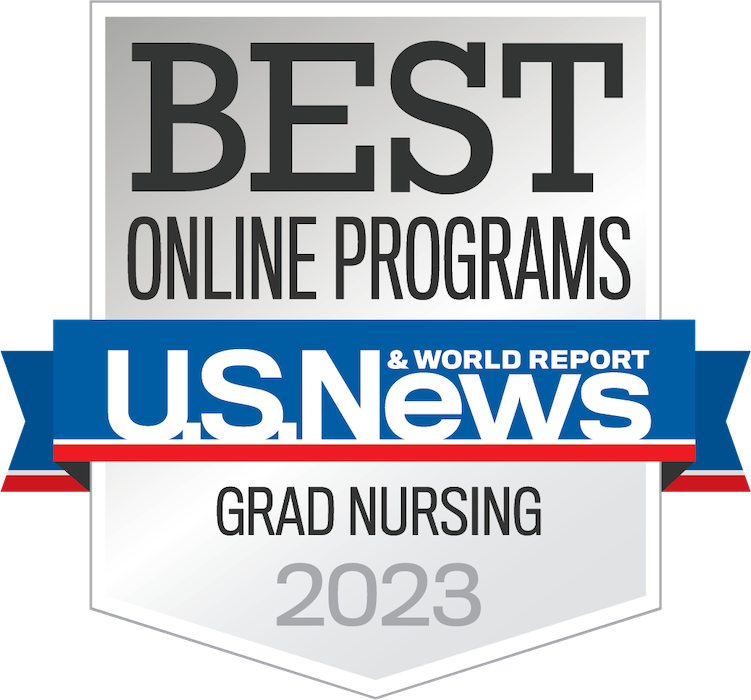 The Ph.D. in Nursing gives you the research skills to create, implement, and evaluate strategies to achieve optimal care for all. This program is offered online and on campus. Graduates will gain the skills necessary to advance the body of nursing knowledge and improve health care as nurse scientists and nurse scholars.
Our curriculum is designed to give nurse practitioners and clinicians the skills needed to develop, implement, and test research initiatives aimed at improving the health care sector. Explore topics in:
The philosophy of science
Statistics and research in health care
Qualitative and quantitative research and methods
Bioethics and health care policy
Theory development
This research-intensive, advanced online degree focuses on the clinical aspects of nursing to develop the next generation of nurse researchers. The Ph.D. coursework focuses on live situations and clinical practice, emphasizing the skills needed to function at the highest levels of nursing research. The program requires 55 credit hours. 
As part of the program, you will complete dissertation research to explore a specific aspect of patient care issues that's most important to you or to your future career in nursing research. You will complete your dissertation under the close guidance of dedicated faculty members. The professors in the Conway School of Nursing take their roles as mentors and guides very seriously, and they will be ready with encouragement and insights to make sure you stay on track to complete your degree.
After successfully completing the Doctor of Philosophy in Nursing program, you will be able to:
Develop, apply, and test theories
Conduct nursing research to support the development of nursing science
Design, implement, and evaluate interdisciplinary research programs and policies for the improvement of health care
Assess the impact of social, political, and ethical issues in health care on the discipline of nursing science
Aim
The purpose of the Doctor of Philosophy degree is to prepare expert clinicians as nurse scientists. Through the investigation of clinical problems, graduates contribute to the development, validation and refinement of theory and the advancement of the body of nursing knowledge.
Goal
Graduates are prepared to assume leadership positions in practice, education and research with the ultimate goal of improving health care.
Terminal Objectives
Graduates will:
Advance nursing knowledge through the integration, application and testing of theory;
Conduct research and develop evidence-based practice that supports the ongoing development of nursing science;
Assess the impact of social, political and ethical issues on health care and the discipline of nursing;
Collaborate with members of other disciplines in the design, implementation and evaluation of programs and policies for the improvement of health care; and
Assume leadership roles in nursing and health care.
Ph.D. in Nursing vs. D.N.P.
The Ph.D. in Nursing program is a research-focused doctoral nursing degree that is designed to produce nurse scientists, nurse scholars, and nurse educators. RNs who would like to advance their career while continuing to practice may be interested in the Doctor of Nursing Practice degree, which prepares advance practice nurse clinicians for leadership roles in nursing practice.
Find an Engaging Community of Learners and Innovators
Catholic University's Ph.D. in Nursing program dates back to the 1960s and was one of the first such degrees to be offered in the country. Throughout the years, the School of Nursing has been awarded many competitive federal grants, a recognized marker of excellence and a testament to our commitment to research and discovery in the field. It's all anchored by our enthusiastic and distinguished faculty members, the key element to our success — and yours.
A Ph.D. in Nursing from one of the top nursing programs in the country will prepare you for leadership positions in academia, clinical settings, health care systems, pharmacological companies, and other organizations and businesses that seek to promote scholarly health care research. The current shortage of nurse educators makes academia a promising path for nurses with Ph.D.s, though there are countless career opportunities for nurse researchers and scholars in the private and public health care sectors.
Help push the frontiers of nursing science and make a real difference in patient care with a Doctor of Philosophy in Nursing.
---
All of our DNP (Post Master's), MSN and Post Graduate Certificate Nurse Practitioner Programs meet the educational requirements for national certification in all states. Some states have unique regulatory requirements. As a result we have elected not to accept online students from the following states at the present time: New York (Post Master's DNP accepted); Alabama, Arkansas, Louisiana, North Dakota, Oregon, Tennessee, Utah, Washington, Wyoming.